Chito Ryu
International Chito Ryu Karate Federation
The ICKF is the umbrella organization for the Chito Ryu Karate Do headed by Chitose Soke Sensei, headquartered in Kumamoto, Kyushu, Japan. [Wikipedia:Chito Ryu]
It is comprised of affiliated associations and dojo in various countries; principally: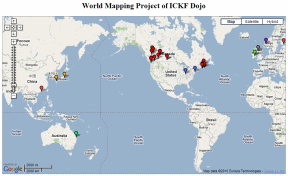 Canada
[Dojo Listing]
Ireland
Norway
[Dojo Listing]
Finland


Sohonbu
The technical direction of Chito Ryu is provided by Soke Sensei and staff of the Chito Ryu Sohonbu (headquarters) dojo in Kumamoto. The Sohonbu supervises technical matters of the ryu, ie:
Training Syllabus
Grading Standards
Instructor Development and Certification
In conjunction with the ICKF organization, the Sohonbu organizes training and certification at Chito Ryu clinics in various countries. Soke Sensei and senior instructors regularly visit member organizations to teach.
---
Video Clips
Kata Demonstration at Chito Ryu 60th Anniversary Celebration 2007
Various Video Clips